Celebration of The Sea
Concert Concessions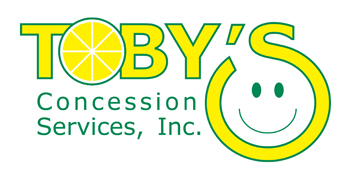 Celebration of the Sea is pleased to announce this years event will have concessions sponsored by one of Miami Beach's favorite retailers, Toby's Concession Services, Inc.

Toby's was incorporated in 1996 as Toby's Frozen Lemonade, Inc. Back then, their operations were limited to special events throughout the year, and their main activity was the retailing of fast food.

With time, their main activity changed and operations were no longer limited to special events. They have had the privilege to be chosen by Dade and Broward County to be the assigned Concessionaire for several locations within those Counties.

Now, as Toby's the company has regular operations at:

Miami Seaquarium
Miami Metro Zoo
Haulover Beach
Crandon Beach
Key Biscayne
Palmetto Golf Course
Davie Pine Island Park
Parkland (Terramar-Quigley-Equestrian Center-Pine Trails)
Miami Beach Collins & 21st
Miami Beach Collins & 46th
Central Broward Regional Park

Besides the retail of fast food, Toby's operations now include rental services for our Concessions in the previously mentioned beaches. The Concessions at Miami Beach are the company's newest, and they continued to be honored to be part of the City of Miami Beach. Look for the Toby's concessions throughout the Celebration of the Sea venue.